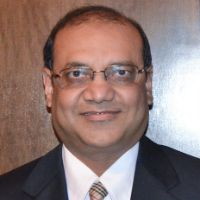 Syed Adil Ahmed, MD
President
Dr. Syed Adil Ahmed is an anesthesiologist and a Critical Care Physician. He currently practicing at the VA North Texas Health Care System in Dallas, Texas. He is an Associate Professor at the Department of Anesthesiology, UT Southwestern Medical Center. In addition, he is an assistant chief of Anesthesiology and Pain Management service at the VA North Texas Health Care System, Dallas, Texas.
Dr. Adil has done his graduation from Dow Medical College, Karachi, in 1991. He completed his Anesthesia residency at the New York Medical College, Valhalla, NY, and his Cardiovascular and Critical Care Medicine fellowships at the University of Massachusetts, Worcester, MA. He is board certified in Anesthesiology, Critical Care Medicine and Echocardiography.
Dr. Adil is married to Dr. Naveen Syed and has three wonderful kids, Sara, Raheel and Saba.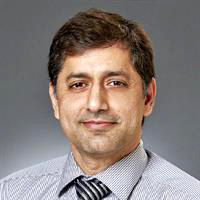 Mohammad Ashfaq, MD
President Elect
After graduating from Dow medical college in 1993, Dr. Mohammad Ashfaq did his residency in Internal medicine/ Pediatrics at a metropolitan hospital center in New York, followed by a fellowship in gastroenterology at Case western medical center in Cleveland, a Hepatology fellowship at Baylor university medical center in Dallas.
He works at Baylor in Dallas/Fort Worth as a transplant Hepatologist. He resides in Southlake, Texas, with his wife and two children.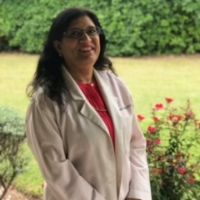 Qamar Aslam, MD
General Secretary
I am Originally from Karachi, Pakistan. I went to People's Medical College Nwabshah. I did my residency in El Paso, Texas in Pediatrics and I am currently practicing in Carrollton Texas. Previosly, I served as a treasurer of North Texas Chapter of APPNA and now I am serving as Chapter's General Secretary.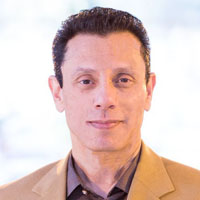 Dr. Wasiq Zaidi, is Board certified in General Psychiatry and Addiction medicine.
He is in Private Practice in Arlington, Texas
Dr. Zaidi is also involved in teaching activities of TCU School of Medicine.
He is a graduate of Nishtar Medical College., Multan, Pakistan
He has been actively involved with MCC-HS (Muslim Community Center for Human Services) for over 10 years. Dr. Zaidi has served as an Acting Chairman, Vice Chairman, and he has been on member of board of MCC-HS Al-shifa clinic, where he participated in many health fairs.