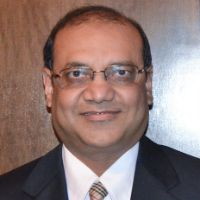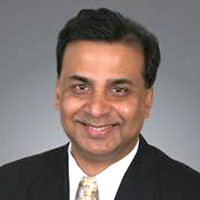 Syed Adil Ahmed, MD
President
It is with great enthusiasm and because of strong belief in "paying it forward" that I am serving as president of the APPNA North Texas Chapter. It is my desire to give back to my chapter that led me to eagerly accept the opportunity to work with our dedicated group including our chapter's executive committee, our members and Pakistani physicians living in
North Texas. This is an exciting time for APPNA North Texas. A time of growth and a rich history of tradition holds, with great opportunity for involvement existing at every level.
I stand in line with past presidents who served this organization before me and made the APPNA North Texas Chapter into what it is today. I must thank and congratulate the previous council led by Dr. Furqan Moin and his team for the excellent work carried out over the past two years under the trying conditions during the COVID pandemic that prevailed in the country and the world. Furqan was ably assisted by an enthusiastic team and together they were able to achieve their objectives. I am confident that with the dynamic executive council present, we can do justice to the faith you all have put in us by placing us at the helm of the APPNA North Texas Chapter.
Our chapter's executive teams have taken great steps forward in registering our chapter to a 501-C3 status and establishing an improved financial infrastructure for chapter members over the last few years. These changes have come thanks to the great efforts of many active chapter executives and general members.
The APPNA North Texas Chapter has actively supported these endeavors in every way. While continuing the good work of the past council, we have planned a series of activities for the next two years that will strengthen these actions.
In addition to continuing the tradition of social interaction among chapter members, we also need a set of soft skills to enable us to engage professionally with other professional organizations while serving the community with empathy and compassion. The APPNA North Texas Chapter will take steps to initiate a series of voluntary activities that will help in promoting medical care for the underprivileged population. The APPNA North Texas Chapter will also establish a platform to help young Pakistani physicians get into research, clinical observerships and medical externships in the North Texas area.
You can count on us to plan and execute a very promising program for the next two years. Together, we will help the chapter and members, both young and not quite as young, achieve their highest goals, with a sense of community and professionalism.
I thank you all again for your support in this role. As a chapter member, I believe we truly make up a remarkable group of individuals and I look forward to hearing from you with ideas on how to further grow and collaborate as proud APPNA North Texas Chapter member.
Finally, I am very thankful to my executive committee members, Dr. Qamar Aslam, Dr. Wasiq Zedi and Dr. Mohammad Ashfaq, for working hard with me to achieve our goals.
Warmly,

Syed Adil Ahmed, MD
President, APPNA North Texas Chapter
APPNA North Texas Chapter